Clean Your Space, Make it a Happy Place 🙂
Carpet Cleaning in Bangalore
Enquire Now: 8880200200
High Quality Cleaning Services
Trained & Specialized Cleaners
Customer Satisfaction Guarantee
Competitive and Flexible Pricing
Eco-Friendly Cleaning Solutions
Hassle-Free Cleaning Experience
Professional Carpet Cleaning Services in Bangalore – Restoring the Beauty of Your Carpets
When it comes to creating a cozy and inviting living space, a clean and well-maintained sofa plays a crucial role. As time passes, sofas accumulate dirt, dust, stains, and allergens, diminishing their visual appeal and potentially affecting your health. If you're in Bangalore and seeking top-notch sofa cleaning services, look no further than My Raksha. 
Deep Carpet Cleaning in Bangalore
For heavily soiled carpets or those that require an intensive cleaning process, our deep carpet cleaning service is the ideal solution. Our skilled technicians employ cutting-edge equipment to reach deep into the carpet fibers, removing tough stains, pet dander, and bacteria. Our goal is to restore your carpets to their original state, providing a healthier environment for you and your loved ones.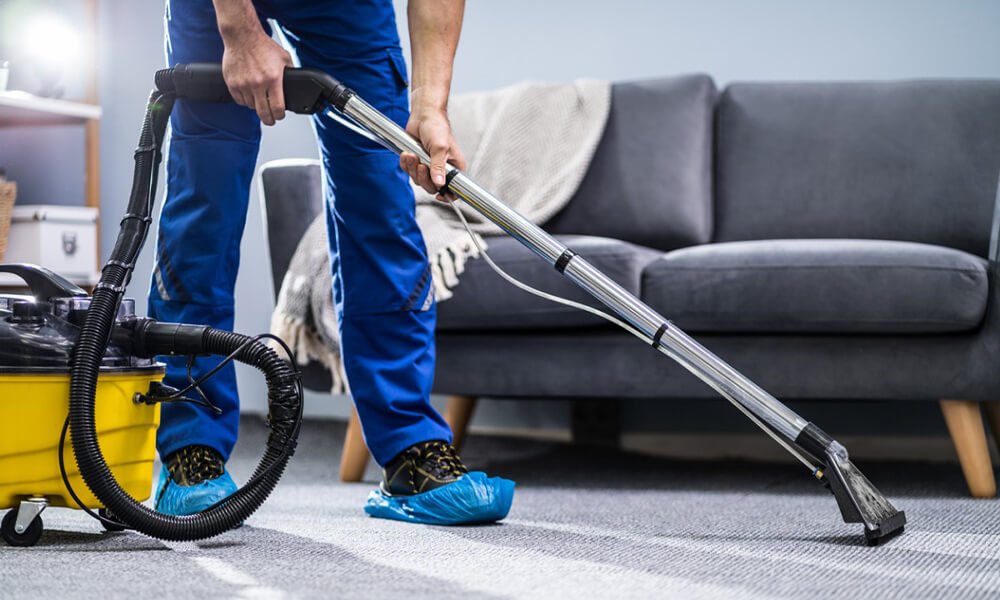 Best Carpet Cleaners in Bangalore
At My Raksha, we take pride in being recognized as the best carpet cleaners in Bangalore. Our team consists of highly skilled and trained professionals who understand the nuances of different carpet types and fabrics. We use industry-leading techniques to deliver exceptional results, removing dirt, allergens, and stains effectively.
Carpet Shampooing in Bangalore
Carpet shampooing is a vital process to maintain the hygiene and longevity of your carpets. Our carpet cleaning experts utilize advanced shampooing techniques to deep clean your carpets, extracting embedded dirt and grime. With our powerful equipment and specialized shampoos, we ensure a thorough cleaning that revitalizes your carpets, leaving them fresh and soft.
Commercial Carpet Cleaning Services in Bangalore
Businesses in Bangalore can trust My Raksha to maintain a clean and professional environment. Our commercial carpet cleaning services are tailored to meet the unique needs of offices, retail spaces, and other commercial establishments. With flexible scheduling options, we ensure minimal disruption to your operations while delivering outstanding results that reflect positively on your business.
Residential Carpet Cleaning in Bangalore
Your home deserves carpets that are clean, fresh, and inviting. Our residential carpet cleaning services cater to households of all sizes in Bangalore. From bedrooms to living rooms, we meticulously clean and rejuvenate your carpets, enhancing the overall aesthetics of your home. Let us transform your living spaces into clean and comfortable areas you'll be proud to show off.
Eco-Friendly Carpet Cleaning in Bangalore
At My Raksha, we are committed to promoting sustainable practices. Our eco-friendly carpet cleaning methods use non-toxic cleaning agents that are safe for your family, pets, and the environment. We prioritize your well-being while ensuring remarkable results. Experience the power of green cleaning with our eco-friendly approach.
Stain Removal Services for Carpets in Bangalore
Spills and stains are common occurrences that can mar the appearance of your carpets. Our stain removal experts are equipped with specialized techniques and stain-specific products to tackle even the most stubborn stains. Whether it's wine, coffee, or ink, we'll work diligently to restore your carpets to their former glory.
Carpet Sanitization in Bangalore
Maintaining a hygienic environment is crucial, especially when it comes to carpets. Our carpet sanitization services in Bangalore effectively eliminate bacteria, allergens, and other harmful microorganisms that accumulate over time. Our thorough sanitization process ensures a healthier living or working space for you and your family or employees.
Carpet Maintenance in Bangalore
Regular maintenance plays a key role in preserving the beauty and durability of your carpets. At My Raksha, we offer comprehensive carpet maintenance plans to keep your carpets looking their best year-round. Our team will schedule periodic cleanings, address
When it comes to professional carpet cleaning services in Bangalore, My Raksha stands out as the trusted name you can rely on. With our expertise, dedication, and commitment to customer satisfaction, we go above and beyond to deliver exceptional results. 
At My Raksha, we understand the value of a clean and fresh environment, and we take pride in transforming your carpets from dull and dirty to vibrant and spotless. Our eco-friendly approach ensures that our cleaning methods are safe for you, your family, and the planet.
Don't let dirty carpets diminish the beauty of your space or compromise your health. Contact My Raksha today and experience the outstanding carpet cleaning services we offer in Bangalore. Trust us to revitalize your carpets and create a cleaner, healthier, and more inviting atmosphere in your home or business.
Why should I hire professional carpet cleaning services?
Hiring professional carpet cleaning services ensures a thorough and effective cleaning of your carpets. Professionals have the expertise, equipment, and knowledge to tackle tough stains, remove deep-seated dirt, and eliminate allergens. They can also help extend the lifespan of your carpets and improve indoor air quality.
How often should I get my carpets professionally cleaned?
The frequency of professional carpet cleaning depends on various factors such as foot traffic, presence of pets or children, and the overall condition of your carpets. As a general rule of thumb, it is recommended to have your carpets professionally cleaned at least once every 6 to 12 months to maintain their appearance and hygiene.
Are your carpet cleaning methods safe for children and pets?
Absolutely! At My Raksha, we prioritize the safety of your family, including children and pets. We use eco-friendly and non-toxic cleaning agents that are safe for humans and animals. Our cleaning processes are designed to minimize any potential risks while delivering exceptional results.
Will professional carpet cleaning remove all stains from my carpets?
While professional carpet cleaning can effectively remove many types of stains, the success of stain removal depends on several factors, including the type of stain, the age of the stain, and the carpet fiber. Our experienced technicians utilize advanced stain removal techniques and products to maximize the chances of successful stain removal.
How long does the carpet cleaning process take?
The duration of the carpet cleaning process depends on various factors, such as the size of the area, the level of soiling, and the type of cleaning required. Typically, a standard carpet cleaning session may take anywhere from 1 to 3 hours. However, our team works efficiently to minimize the disruption to your daily routine.
How do I prepare my home or office before the carpet cleaning service?
To ensure a smooth and efficient cleaning process, we recommend removing any small items, breakables, or valuable objects from the area to be cleaned. Vacuuming the carpets beforehand can also help remove loose dirt and debris. Our team will guide you through any specific preparation steps based on the type of cleaning service you have requested.
Do you offer carpet cleaning services for commercial properties?
Yes, we provide comprehensive carpet cleaning services for commercial properties in Bangalore. Our team is experienced in handling the unique requirements of offices, retail spaces, restaurants, and other commercial establishments. We work closely with our commercial clients to create customized cleaning plans that suit their specific needs and schedules.
Can carpet cleaning help improve indoor air quality?
Yes, professional carpet cleaning can significantly contribute to improving indoor air quality. Carpets tend to trap dust, allergens, pet dander, and other airborne particles. Regular cleaning removes these contaminants, reducing the potential for respiratory issues and allergies. Our thorough cleaning process helps create a cleaner and healthier environment for you and your loved ones.
Are you licensed and insured?
Yes, My Raksha is a licensed and insured cleaning service provider in Bangalore. We prioritize professionalism, quality, and safety in all our services. Our team of skilled technicians is trained to deliver exceptional results while adhering to industry standards and best practices.
How can I schedule a carpet cleaning service with My Raksha?
Scheduling a carpet cleaning service with us is easy. You can reach out to our customer service team via phone or email to discuss your requirements and book an appointment. We offer flexible scheduling options to accommodate your convenience and ensure a hassle-free experience.