Welcome to My Raksha
Your One-Stop Solution for Home Services
My Raksha, the key to a home's bliss, With services aplenty, we never miss.
At My Raksha, we understand that your home is your sanctuary, and we are here to ensure it remains a haven of comfort and cleanliness. With our wide range of home services, including cleaning, storage facility, movers and packers, pest control, and marble polishing, we strive to provide you with unparalleled convenience and quality.
My Raksha was founded with a simple yet powerful vision – to revolutionize the home service industry by offering comprehensive solutions tailored to meet the diverse needs of our customers. With years of experience in the field, we have honed our expertise and developed a reputation for excellence.
Mission Statement
Provide comprehensive home services as a one-stop solution for cleaning, storage, moving, pest control, and marble polishing. Exceed expectations and build lasting relationships.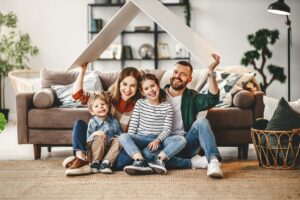 Our Vision
Transform the home service industry, setting new standards of excellence. Create comfortable and healthy living environments for every home.
Our Values
Go the extra mile to exceed expectations and provide personalized solutions.

Build trust through honest communication and delivering on promises.